About: Bud Frankel Memorial
Honoring Bud Frankel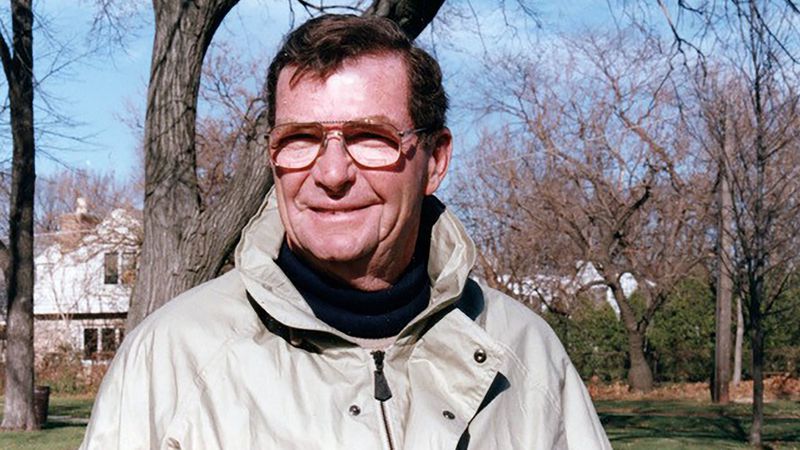 Bud Frankel was born to Jewish immigrant parents who left Eastern Europe in the first quarter of the twentieth century to escape religious persecution and find better opportunities in America. As his mother Leah said, "There was no future in Poland". Born just before the Depression this had a great effect on his growing up. His parents were involved in philanthropy from the beginning. They gave what they could afford to Jewish and Isreali causes. They gave whatever they could afford to the priests and nuns who went door to door asking for help for the poor. Leah even noted lending someone shoes to go for a job interview. This was the environment that Bud was raised in.
After 2 years of college and a dead end football career, Bud left school to make his own way. In the end he regretted not getting a college degree. But, he felt he could make more progress in life in the real world. He was right. After many years of differing jobs, many of which he was successful at, he felt it was time to start his own company. He had been involved in retail sales and promotion and felt he had a better way to do things. So with two other gifted partners they opened Abelson-Frankel in 1963. Although they weren't an immediate success, through hard work, often seven days a week, they created one of the most dynamic marketing and sales promotion firms in the country. His wife Mimi threw some of the best corporate parties in Chicago and kept the home front moving along as well. Over the years their clients included Zenith, United, Ford Trucks, Bell and Howell, McDonalds and many others. The company grew to over 750 employees. By then partner Abelson had left and the company was simply FRANKEL.
As the turn of the twenty first century approached Bud was faced with a decision. He was looking at retirement. His only daughter, Andrea, who loved business, had been tragically killed in an automobile accident. His two sons were educated and trained in non-business fields. He had to decide to sell or go public. Not wanting to be beholden to shareholders he decided to sell FRANKEL privately. At the time it was the largest and oldest Sales Promotion and Marketing Company in the country. Note that Bud would be quick to point out it was not an advertising agency! He was successful beyond his expectations. This truly self-made man found himself retired with a large amount of capital. It was time for the next stage of Bud Frankel's life.
Building on his upbringing and the morals and ethics he was taught by his parents, he and Mimi got the family together and started the Frankel Family Foundation. They felt that they had been blessed and wanted to formally give back. Bud passed away in May of 2019. He was always very proud of what he and Mimi had created. Now after 21 years the Frankel Family Foundation wants to honor Bud for all he taught us and gave to our communities and indeed the world.